Page name:
dark starlight fan club
[Logged in view]
[RSS]
2007-01-30 04:03:11
| | | |
| --- | --- | --- |
| # of watchers: 10 | Fans: 0 | D20: 17 |
DARK STARLIGHT FAN CLUB
---
---
here's the banner! woot
<*img:http://www.elftown.com/img/photo/66061_1142111474.jpg*> take out the *'s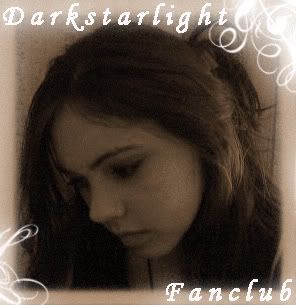 <*img:http://i7.photobucket.com/albums/y284/icouldbreakyoux/28368_1131033600.jpg*>
take out the *'s again. :)
---
I KNOW I LOVE [dark starlight] AND I KNOW THAT ALL OF YOU GUYS DO TOO!!...so get off your lazy ass and join her fan club! You know she is a sweetie pie..so just sign up and show her that you care...
---
President-[
apple babble
]
MEMBERS:
~~~~~~~~~~~~~~
~~~~~~~~~~~~~~
1.[runic]
2.[LoneStar]
3.[vile dragon]
4.[apple babble] haha..might as well add me to the list!<3LOVE YOU JAMIE.<333
5.[masternlove101]
6.[dragonbreath_17]
7.[PAPA DAWS]
8.[::Live Life Without the F::] well this is a bit awkward, but oh well. 0_o
9.[Megalodon] i took i while to find this but, hey, shes kool
10. [kessan]
11. [Adam Avenger] i dont rememeber putting my name in here but oh well
12. [sonna cool na kimi wa plastic]
13. [Kt_says] lucky 13.
14. [!MiDGE!] thats better, you havent lived until youve met dark starlight!!!!
15.[9dragonsofchaos] I am god and a really big fan of my most deathly morbid friend dark starlight
16.[Variety_Rocks]
17. [lampard] will you go out wit me
18.[no hardcore dancing in the living room.] whoo! you rock!!
19.[The Night and The Silent Water] shes such a gud person n is cool 2 tlk 2 ..:)
20.[Accident Waiting To Happen]oooooooooohhhhhh
21.[sephiroth047366]
22.[Rangers29]
23.[bLoOdStAiN oN sHeEtS] hiiilllloo Jamie!muwah!
24.[lonleyguy] <3 u jamie
24⅝. [Mortified Penguin] *eats ramen*
25. [birdsong] Love You!
---