Tooth and Talon
The heroes of the former wars have all lived and died, leaving behind them a world at peace. However, one seeks to destroy this. The nephew of King Riordin has taken it upon himself to destroy what is left of the human royal family in order to make way for Chaos to descend. Rilion feels it is his birthright to use the kingdom of Essin to do what his great-grandfather, Rijiold, the first King of the Dragons, could not. His ultimate goal is to destroy the realm of humans.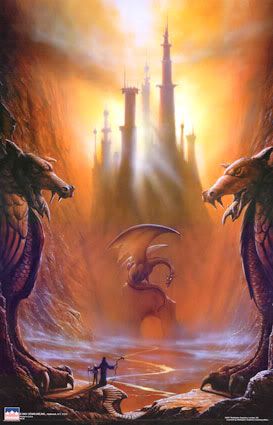 Tooth and Talon Rules and News - All players must watch this page.

Tooth and Talon Character Options - Please read this before creating a character.
- More on Mage Color to help explain mages. -

Tooth and Talon Characters - List of characters.

Tooth and Talon History - A short history of the world.

Tooth and Talon Role Play - The RPing page.

Tooth and Talon Gods - The Gods.

Tooth and Talon: Important Figures
Disclaimer
- This role play may have adult situations or graphic scenes.
---
| | |
| --- | --- |
| | Show these comments on your site |