Lights// Camera //Heartbreak
Email: broken_tears226@yahoo.com
a sleepless night becomes bitter oblivion.
Nickie and Me. :]
Winter Carnival 2007
Elftown titles and orders
Description:
Anneliese
I AM:::
a music freak.
a best friend.
a singer.
fun.
a photographer.
bisexual.
not that great of a person.
a writer.
crazy.
funny, or so I've heard.
I DON'T LIKE:::
cybering.
drugs.
perverts.
rap music.
labels.
homophobes.
people who think they're better then everyone else.
racists.
sexists.
fakes.
I Love My Best Friend.. :]
She's the only one I'd take pictures in a church bathroom with and run around walmart with light savers chasing each other.
JessicaxAnnxWo
od. <3
[scary_freek13]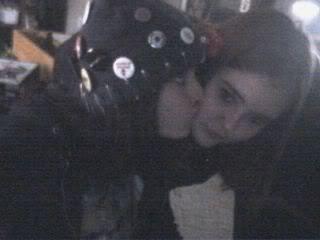 I LOVE music. It's my life. \m/

*BANDS*

10 Years
AFI
Aiden
Alice In Chains
Alkaline Trio
Anberlin
Anti-Flag
Armor for Sleep
Atreyu
Audio Adrenaline
A7X
Before Their Eyes <33
Black Label Society
Breaking Benjamin
Bright Eyes
Bullet For My Valentine
Chevelle
Cradle of Filth
Crossfade
Def Leppard
Disturbed
Evanescense
Everyday Sunday <33
Five Times August
Flyleaf
From First To Last
Goo Goo Dolls
Guns N Roses
Hawthorne Heights
HIM
Hollywood Undead <33
Kill Hannah
Kittie
Korn
Kutless <33
Lostprophets
Lullacry
Marilyn Manson
MercyMe
Michael Gungor
Misfits
Mudvanye
MXPX
My Chemical Romance
Nickelback
Nine Inch Nails
Nirvana <33
Papa Roach
Pink Floyd
Plain White T's
POD
Red Hot Chilli Peppers
Rise Against
Rob Zombie
Seether
Senses Fail
She Wants Revenge
Shinedown
Skillet <33
Slayer
Slipknot
Smile Empty Soul
Staind
Story of the Year
System of a Down
Taking Back Sunday
The Casualities
The Doors
The Ramones
The Used
This Fire's Embrace
Thousand Foot Krutch
Three Days Grace
Underoath










yahoo::
--> christian_outcast911
MSN::
--> taintedxlove16@hotmail.com
AIM:::
--> tAiNtEdxLoVe16
VampireFreaks::
-->www.vampirefreaks.com/u/taintedxlove16
MYSPACE::
-->www.myspace.com/I_luv_sk8rs_14




[

DO NOT IM ME ON YAHOO OR MSN UNLESS WE TALK ON HERE OR I KNOW YOU.

]

Missing: </center>
| | | | |
| --- | --- | --- | --- |
| Age: 15 | Year of birth: 1991 | Month of birth: 9 | Day of birth: 14 |
Fantasy race personality:
Elf
42°18.996'N 85°15.000'W
Place of living:
USA-Michigan
Music
alternative
grunge
heavy metal
punk
rock
Other interests
card games
chasing the preferred sex
crime stories
horses
poetry
singing
travelling
writing
Sexual preference:
both sexes
Elftown – the social site made for fans of scifi and fantasy
Visit our facebook page