Description:
i have to hide my eyes this time
this is something not for me.
but when your ready
i will be here,
take my hand and you will see.
i cannot trust you
until you show me how,
and why should i even try?
it was you who almost broke my mind
with just a single lie.
**There is nothing i cannot get over.
***There is no barrier i cannot break.
****There are no people who can hold me back.
(i stole this from a random,good dont you think..?)
ahhh 2 of me...lol
well i think im going to go with beckys idea and get the people i call friends to describe what im like....so if you think i consider you my friend send a short decription or something like that so i can post it in my house...this shall be interesting...
xoxo
[
~HYPERION~
]-from toby...*clears throat*
scarlys got boobys and i love her :)
[
Shaven
]- scarlett you are my young exquisite beauty who should never ever doubt how gorgeous or talented you truly are......p.s you are "the ultimate hair"
[
999999#####
]-
scarlett is...wonderful
, happy! great hugs, always smiling, awsome singer and makes those around her glow too :P


WHAT IT TAKES TO BE SCARLETT. [Much Ado About Nothing]
By Bec (not really i just found some cool quotes cos im inccapable of any original thought)

*clears throat*

"A real friend is one who walks in when the rest of the world walks out."

"A friend is someone who is there for you when he'd rather be anywhere else."

"A friend is someone who knows the song in your heart, and can sing it back to you when you have forgotten the words."

"A friend is one who believes in you when you have ceased to believe in yourself."

"Don't walk in front of me, I may not follow.
Don't walk behind me, I may not lead.
Walk beside me and be my friend."

One of the very few people i actually care about. Dont ever change (unless i have granted you perission prior)
xoxoxoxo



[

Magron's

] say:
Theres beauty in this ones eyes.
The first person to like me for who I was when I changed schools. She has all my love and respect for it.
This girl is one of few people that are my world.
You will be sorely missed my love..
xxx
M.

[member - deleted]
*quote, scarlet cannot be described because there is just to much beuty to be described, you just have to see it for yourself, *end quote


a big thank you to wes and charli for helping me get more pictures up!!! i wuv you guys


KODIE is my kitten..he will eat you!!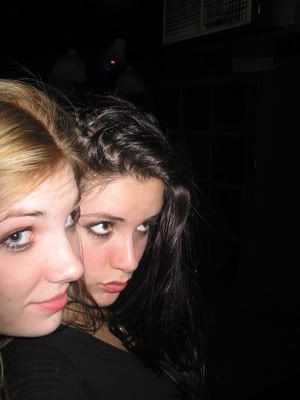 this is chari and i at a gig..it was fun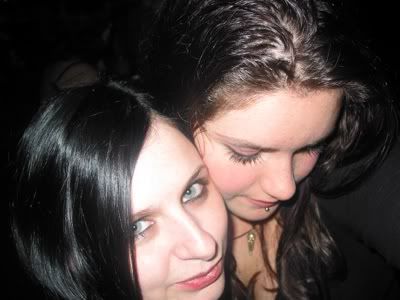 saxony and myself
Elftownworldmap missing.