x.shattered hope.Xx
(no one ever takes my poll lol

)
Email: JenJen_143@hotmail.com
meet fluffy...my evil mushroom pet...


i love hard... and i fall even harder...even tho i dont show it.

Elftown titles and orders
Town Drunk
Beggar
Street child
Adventurer
Description:
[
WARNING!!!- I DONT have a webcam... I DONT have naked pics... I'm NOT looking for a relationship... If your a turkish pig DONT IM me, because I will just block/delete you, and it will be a WASTE of YOURS and MY time. THANK YOU... I'm not that bitchy/shallow, I will respond to all messages, and I will try to be nice.
]
I Know, Im W-E-I-R-D
AOL/AIM- seaonsnvrchnge
MSN- jenjen_143@hotmail.com
YAHOO- rainbows_n_rockstars
MYSPACE- www.myspace.com/jenskittlesw00t
-well hmm....my names jen... ::im kinda weird lol:: - Im VERY liberal (and opinionated), i will tell you what i think about things and im not afraid to express my veiws (im FOR gay marriage -very much- i HATE president bush, i think ALLOT of things nowadays are pretty fucked up, i think it was the government who knocked down the twin towers and i think they killed JFK, dont tlel me i dont know what im talking about, it will only piss me off, fuck you if you dont agree i couldnt careless, open your fucking eyes and mind and close your fucking mouth - i hate people who hate gay marriage //some of those people are members of my family// i cant choose my family, i cant sway their believes, but i know where i stand and what i believe. thank you. and i love talking to friends and meeting new people ::and writing poems./. In my wiki titled --Inside.My.Mind--::...> i try to be a happy person!!!< After my dad recently died me and my mom and brother moved to pennsylvania ::and left my sister at home(in FL):: if you really wanna get to know me, im a really nice person and If you wanna know more about me <<or just talk to me, whatever>>... you should read my poems or message me or sumthin.<333 jen
MY WIKI. MY POEMS. MY MIND.
READ AT YOUR WILL.
I.L.o.v.e.M.y.F.r.i.e.n.d.s
johnathan, russell, josie, rayna, matt, jennie, angela, sarah, steve, dan, renee, phili, kyle, chris, thomas, rayna, barb, trav, briana, sean, david, kaity, colt, mike, katie, megan, desire, jean, kenny, joe, mary, tammy, bobby, justin, gina, johnny, amber, ellen, cindy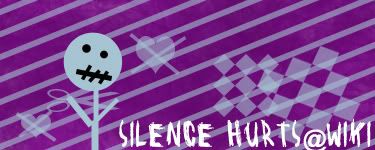 It's a cold world, full of cold places. Full of cold people, wearing two faces.
[

Some-Of-My-Favorite-Bands

]
10 years
3 doors down


A perfect circle


.A.d.e.m.a.
-A-F-I-
Alanis Morrisette
-A-t-r-e-y-u-
.A.v.e.n.g.e.d. .S.e.v.e.n.f.o.l.d.


Between the Buried and Me


Bleeding Through
Blink 182
Boxcar Racer


Buzzcocks


.C.r.e.e.d.
-D-i-s-t-u-r-b-e-d-
Eminem
-E-v-a-n-e-s-c-e-n-c-e-
.F.i.v.e. .F.o.r. .F.i.g.h.t.i.n.g.


Flyleaf


Godsmack
Goo Goo Dolls
Hatebreed


Korn


.L.a.c.u.n.a. .C.o.i.l.
-L-i-m-p- -B-i-z-k-i-t-
Marilyn Manson
-M-u-d-v-a-y-n-e-
.N.i.c.k.e.l.b.a.c.k.


Nirvana


Ozzy Osbourne
Seether
Silverchair


Slipknot


.S.m.i.l.e. .E.m.p.t.y. .S.o.u.l.
-S-u-g-a-r-c-u-l-t-
Switchfoot
-S-y-s-t-e-m- -o-f- -a- -D-o-w-n-
.T.h.r.e.e. .Da.y.s. .G.r.a.c.e.


Tool


Wheatus
If hollister said breathing was no longer cool 98% of teens today would die from suffocation , if your one of the 2% who would be laughing there fucking assess off post this in your house
.::s.t.u.p.i.d.p.r.e.p.s::.
| | | | |
| --- | --- | --- | --- |
| Age: 105 | Year of birth: 1901 | Month of birth: 5 | Day of birth: 21 |
Fantasy race personality:
Dwarf
39°10.356'N 80°59.604'W
Place of living:
USA-Pennsylvania
Elftown crew wannabe:
Yes
Computer interests
action games
art
chat
email
graphics
hate
information seeking
Java
maths and engineering
music
strategy games
video
web design
Windows
Music
| alternative | country | goth |
| --- | --- | --- |
| grunge | heavy metal | hip hop |
| pop | progressive metal | punk |
| rap | reggae | rock |
Other interests
animals
art
beer
board games
books
card games
cats
chasing the preferred sex
cooking
crime stories
dogs
drinks
eating
economics
electronics
fantasy
film
party
poetry
role playing
singing
sewing
slacking
soap operas
shopping
theatre
travelling
wine
writing
Sexual preference:
opposite sex
Elftown – the social site made for fans of scifi and fantasy
Visit our facebook page