Description:
Who Smokes da blunts, I Smoke Da blunts!!!
This is what the herb duz!!!
WELCOME TO MY HELL HOLE MWAHAHAHA
[
Feel free to do my POLL!

]


well to start i am a very adventurous person i love to travel and try different things ususally out of the ordinary . Any way im always up for a laugh and a good time and I would like to meet people with similar interests as me.
But most of all I'v got some strange obsession with insanity anarchy and punk. Just so you know! Oh yeah i also love gettin wasted and stoned occasionally in my spare time, which is every few days. YAY IM A WASTER AND A DROP OUT!!!! .Anyway i love listenin to my music which includes led zeppelin, kaiser cheifs etc. theres a list of my fave bands further down the page if ur interested. any questions just msg me.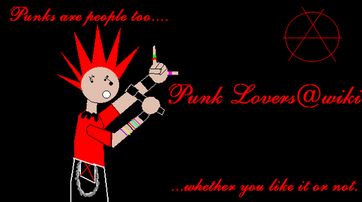 Fuckin Prick!!
I am a Proud member of the Bush Haters Association..........




!!!



Look its My British Army combat jacket, I use it when i go huntin lol. I'll surely be signin up to the army when im done in college. then again maybe not!



sum useful facts about britain:

σnlу ιn вrιтαιn...cαn α ριzzα gєт тσ уσυr нσυѕє fαѕтєr тнαn αn αмвυlαncє.

σnlу ιn вrιтαιn...∂σ ѕυρєrмαrкєтѕ мαкє ѕιcк ρєσρlє ωαlк αll тнє ωαу тσ тнє вαcк σf тнє ѕнσρ тσ gєт тнєrє ρєrѕcrιρтισnѕ ωнιlє нєαlтну ρєσρlє cαи вυу cιgαrєттєѕ αт тнє frσит.

σnlу ιn вrιтαιn...∂σ вαnкѕ lєανє вσтн ∂σσrѕ σρєи αи∂ cнαιn тнє ρєиѕ тσ тнє cσυnтєrѕ.

σnlу ιn вrιтαιn...∂σ ρєσρlє σr∂єr ∂συвlє cнєєѕєвυrgєrѕ,lαrgє frιєѕ αи∂ α DIET cσкє.

σnlу ιn вrιтαιn...∂σ ωє lєανє cαrѕ ωσrтн тнσυѕαn∂ѕ σf ρσυn∂ѕ σn тнє ∂rινє αn∂ lσcк συr נυnк αn∂ cнєaρ lαωnмσwєr ιn тнє gαrαgє.

σnlу ιn вrιтαιn...αrє тнє ∂ιsαвlє∂ ραrкιиg ρlαcєѕ ιn frσnт σf α ѕкαтιиg rιnк.


... nσт тσ мєnтισn

3 вrιтѕ ∂ιє єαcн уєαr of тєѕтιng α 9ν вαттєrу ωσrкѕ σn тнєir тσngυєѕ

142 вrιтѕ ωєrє ιnנυrє∂ ιn 1999 ву nσт rємσνιng αll ριnѕ frσм nєω ѕнιrтѕ

58 вrιтѕ αrє ιnנυє∂ єαcн уєαr frσм υѕєιng кnινєѕ ιnѕтєα∂ σf ѕcrєω∂rινєrѕ

31 вrιтѕ нανє ∂ιє∂ ѕιncє 1996 frσм ωαтєrιng тнєιr cнrιѕтмαѕ тrєє'ѕ ωнιlє тнє fαιrу lιgнтѕ ωєrє ρlυggє∂ ιn

19 вrιтѕ нανє ∂ιє∂ ιn тнє lαѕт 3 уєαrѕ вєlινєιиg тнαт cнrιѕтмαѕ ∂єcσrαтισnѕ ωєrє cнσcσlαтє

вrιт нσsριтαlѕ rєρσrтє∂ 4 вrσкєи αrмѕ ιn crαcкєr ρυllιиg αccι∂єтѕ lαѕт уєαr
( i got this from [animation ~#~*~ freak~*~#~]




jOIN rANDOM pEOPLE @ Random People @ wiki




Anarchy Believers



I am worth $1,523,596 on http://humansforsale.com











<h2>

Fave Bands: (Not In Order Of Preference)

The Prodigy
The Sex Pistols
Nirvana
The Gorillaz
The White Stripes
The Clash
U2
Guns N' Roses
Linkin Park
Red Hot Chilli Peppers
The Rolling Stones
Led Zeppelin
REM
Kaiser Chiefs













quote of the day = "Ah, yes, divorce......., from the Latin word meaning to rip out a man's genitals through his wallet. ".

Here is a great poem by John Cooper Clarke quite funny have a read:

TWAT
Like a Night Club in the morning, you're the bitter end.
Like a recently disinfected shit-house, you're clean round the bend.
You give me the horrors
too bad to be true
All of my tomorrow's
are lousy coz of you.
You put the Shat in Shatter
Put the Pain in Spain
Your germs are splattered about
Your face is just a stain
You're certainly no raver, commonly known as a drag.
Do us all a favour, here... wear this polythene bag.
You're like a dose of scabies,
I've got you under my skin.
You make life a fairy tale... Grimm!
People mention murder, the moment you arrive.
I'd consider killing you if I thought you were alive.
You've got this slippery quality,
it makes me think of phlegm,
and a dual personality
I hate both of them.
Your bad breath, vamps disease, destruction, and decay.
Please, please, please, please, take yourself away.
Like a death a birthday party,
you ruin all the fun.
Like a sucked and spat our smartie,
you're no use to anyone.
Like the shadow of the guillotine
on a dead consumptive's face.
Speaking as an outsider,
what do you think of the human race
You went to a progressive psychiatrist.
He recommended suicide...
before scratching your bad name off his list,
and pointing the way outside.
You hear laughter breaking through, it makes you want to fart.
You're heading for a breakdown,
better pull yourself apart.
Your dirty name gets passed about when something goes amiss.
Your attitudes are platitudes,
just make me wanna piss.
What kind of creature bore you
Was is some kind of bat
They can't find a good word for you,
but I can...
TWAT.
LYRICS © JOHN COOPER CLARKE

what do you think, remind you of anyone?

heres another by John

The Ghost Of Al Capone:

in a marble room I was alone

somewhere in the heart of rome

through gardens long since overgrown

down old arcades of broken stone

I met the ghost of al capone


upon request for some i.d.

he said the guardian angels are working for me


I called for a cop - he said stop or I shoot

one or two holes in your three piece suit

I say... steady on old fruit.

he told me not to be so cute

consider the river and the concrete boots

the devil and the deep blue sea

what you saw you didn't see

the guardian angels are working for me


the arms... the raving arms

and the hustle and the bustle - muscle in

I get sandwiched between the palms

the waving palms

and the banknotes rustle like an international language


even the recession doesn't put him out of pocket

back in the depression - he made a profit

a one-man crime wave - who can stop it?

the aged william in his pocket


blackmail. blue films. narcotics...

served with the style of a real neurotic

and the easy smile of a true psychotic

a sort of refugee



from the heart of the apostolic sea

from one flat fee to another flat fee

the hours are short and the money's free

and the guardian angels are working for me


the arms... the raving arms

and the hustle and the bustle - muscle in

I get sandwiched between the palms

the waving palms

and the banknotes rustle like an international language


I under pressure - suggested it

why not confess and quit

you're thirty-nine sir and less than fit

he took my false address and split

by the dirt roads, through the fever trees

in a lamborghini - if you please

to get from a to b

I beat my heart and bend my knee

the guardian angels are working for me


paralysed in precious stone

canonized - I stand alone

in the clouds of paradise - my home

a million orchids deck the throne

of the man who numbered al capone

the man who numbered all his bones

a personal friend of the burning tree

the guardian angels are working for me.

what you saw you didn't see

the guardian angels are working for me.



LYRICS © JOHN COOPER CLARKE



Here are sum friends here on ET:
[Xx SadisticFairy xX]
[Strange Case of Ashley]
[hello kitty kicks booty]
[DeVilChIld13]
[dream angel]
[Dont I know You From//Myspace]
[Child of the night - lord of vampires]
[cherry_pie]
[?who_cares?]
[jiggy bitch]
[Fear Nothing.Regret Less.]



oOoO . . . Do not press this link [#]
Missing: </h2>
Missing: </h1>