My name is shelbey taylor.
I happen to be a rare one.
why? because im cool.
saturday night i got drunk and peirced my nose
jealous? dont be. it hurt haha
i love to drink. i dont do it enough tho
i need more haha.
this summer is going to be awesome.
with jacy in calgary =)
anyone from calgary, dont be a creeper. leave me a message.
anywhoo. i do drugs. doesnt make me different,
just a bit more annoying.
my friends still love me though
... or so they say.
so yeah, i live in a small town.
kinda sucks when your sober.
but i learn to live with it.
also, music is my life. so if you want
to talk about music im totally in!
i love ciggarettes but i try to not to
so that i can impress jacy =|
i love having no self control, aka
ilovedrugs
though pethetically i have only tried
weed, hopefully that will change this summer
no, im not stupid. im not gunna try anything
just shrooms and maybe ectacy.
cause i hear their amazing
and i can settle for that.
i love the used with a burning passion
i guess its berts voice, when i hear it. im drawn in.
each lyrical line is amazing. hes a great writer. great singer. and fabulous artist
i usually hate screamo music, the used just knows how to woo me the right way.
i decided im gunna save myself for marriage, though my friends have no hope in me cause im a selfless drunk.
i love being with my friends.
i love being part of gotm
i always lose my nose rings, and it pisses me off.
i hate swearing. but sometimes do.
i wish i was an amazing writer like billy.
anyways. want to know anything more.
im hear for the talking.
cause its what i do best =D
id like to put a special shout out to my best friend in the world. shes amazingly beautiful. its a crazy thought to beleive that she would ever doubt how gorgeous she is. Were probaly the silliest girls you have ever met. though we are laughing all the time. we both know when its time to be serious. i can tell her everything in the world. whether i should or not im always telling her everything in my head. something in me just trustes her with everything have. and i dont think anything can ever change that. we've made it through two years and so many more are to come. i love her with everything inside of me. give it up for the one the only,
beautiful
[
jalea;
]
Hypothetically if you were point A
And theoretically if I was point B,
We would be, we would be frantically melting
Into one massive point
That could overcome anything

What
What?
Bitch Got Lip?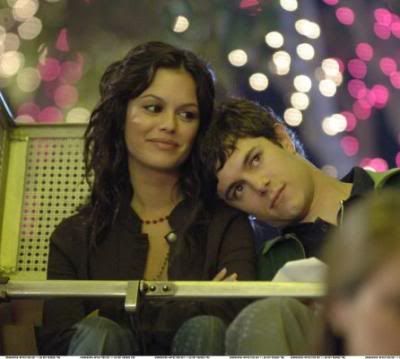 so the moral of the story is
if your gunna drink
fucking be careful.
otherwise you will end up like me
and never wanna drink again.
AHMEN SISTA