My Magizine Cut-Out Of A Life
exactly like nothing else
all clues,
legends,
and

lore


point to this [

streach of the woods

]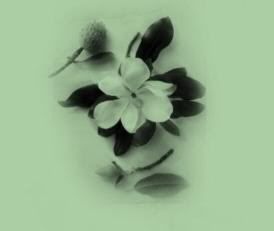 Sit Tight


this is just the [

.beggining

]
♥The Escape Artist♥
[

Name:

] Emily T. Greeve
[

Age:

]14
[

Gender:

]Female
[

Myspace:

]http://www.myspace.com/zombie_candy
[

Saying:

]"Life isn't about waiting for the storm to pass,
Its about learning how to dance in the rain."
I used to be [nto actually here]:
I 

ditched

 that concept;
now i'm here
☆


oh baby o baby

the stars are falling on me
☆
---
So for now:
Zombie Candy


messy mess


it's like you can't see straight.
except you can
And then:
Bubble-Gum Flavored Madness
all you need to know
and

some things


[

you didn't

]
---
---
One more:
Faceless Fantasy
Pictures of

The Nurse


[

thats meh

]
for all you lonely people out there
.P.S.
Sing Little Sister
My Poetry


just becasue

i feel like it
---
my life is filled with pros and

cons


and everyone else i suppose
the world is a [

hungrey place

]
looking for

souls

to feed on...
---
[

The Noise

]
"Their influence is widespread and insidious,"
the angel said
Avenged Sevenfold, Atreyu, The Rasmus, Tiger Army, From First To Last,
Slipknot, Marilyn Manson, My Chemical Romance, Metallica, HIM,
Tool, Killswitch Engage, The Dresden Dolls, Fuel,
Story of the year, Papa Roach, The Used, Cradle of Filth, Roundabout,
Three Days Grace, Mudcayne, Hatebreed, Lacuna Coil, Fear Before The March Of Flames,
Zeromancer, Green Day, The Misfits, Chevelle, Guns N' Roses,
Orgy, Smile Empty Soul, Breaking Benjamin, The Offspring,
Adema, Autopilot Off, System of a down, AND MORE...
---
[

The Style

]
Well Done, Docter
Howdy Capitian
Thrift store items, a wardrobe of black and neon colors. My mood shows through with my outfits, my lack of style shows through in my black eyeliner.
I like tiger stripes, and fluffy jackets in odd colors.
50's shoes
and 70's hats.
pink fishnets and worn jeans.
People call me dark becasue i wear alot of black
people look at me funny because i wear alot of color
with that black...
haha
i thought it was funny...
---
[

The poisin

]
we are your eyes
some SHOTS to make you dizzy
the PILLS help it go down
alittle SMOKE couldn't hurt at all
you can get some WEED in town
---
[

art

]
Each shadow Conceals more Shadows
come and INK
DIGITAL foreshadowing
outlined in COLORED LEAD
MARKed and tattERed
under a PASTEL skyline
like GRAPHITE infidelities,
cold like COAL--
burning those PAINTed sneers and smiles
---
[

Writing

]
a cage in search of a bird
Lifelines like RIDDLES
STORYS told for nothing but to pass time
etching a sketch in POETRY and blood
---
it's like kool-aid.
except not
---
(Image deleted by the guards)
---
Theres a hole in the bucket
Theres a hole in the bucket
Theres a hole in the bucket
Theres a hole in the bucket
---
[

the-end

]
We'll Be In Touch


seek water