Redish-brown hair, pierced, tattoo'd
I love music, I love playing D&D as well as Magic the gathering.
---
I'm tall, dark and sometimes dangerous. Sometimes my evil alter-ego takes over and I have no control. I call him Fang or the beast if you will.
---
Yo Adriaan, I miss you lots bro. I hope you get to see this sometime.
---

She is the gift I fear and love most of all...
Love hurts I guess...
---
Me and her... a long time ago...
---
Dreams - by Nicolas Venter (ME)
I dream of you
cause your all I can think about.
I dream we're walking through the sands of time,
but as a cloud drifts by
I feel myself disappear,
I feel my soul drift away,
like a faint and distant spirit,
drifting from the sweetest music,
sinking to the bottom of the ocean,
rising to the clouds,
floating on a melody,
falling in your arms,
waking up to the face of an angel
watching over me,
waking up to you.
---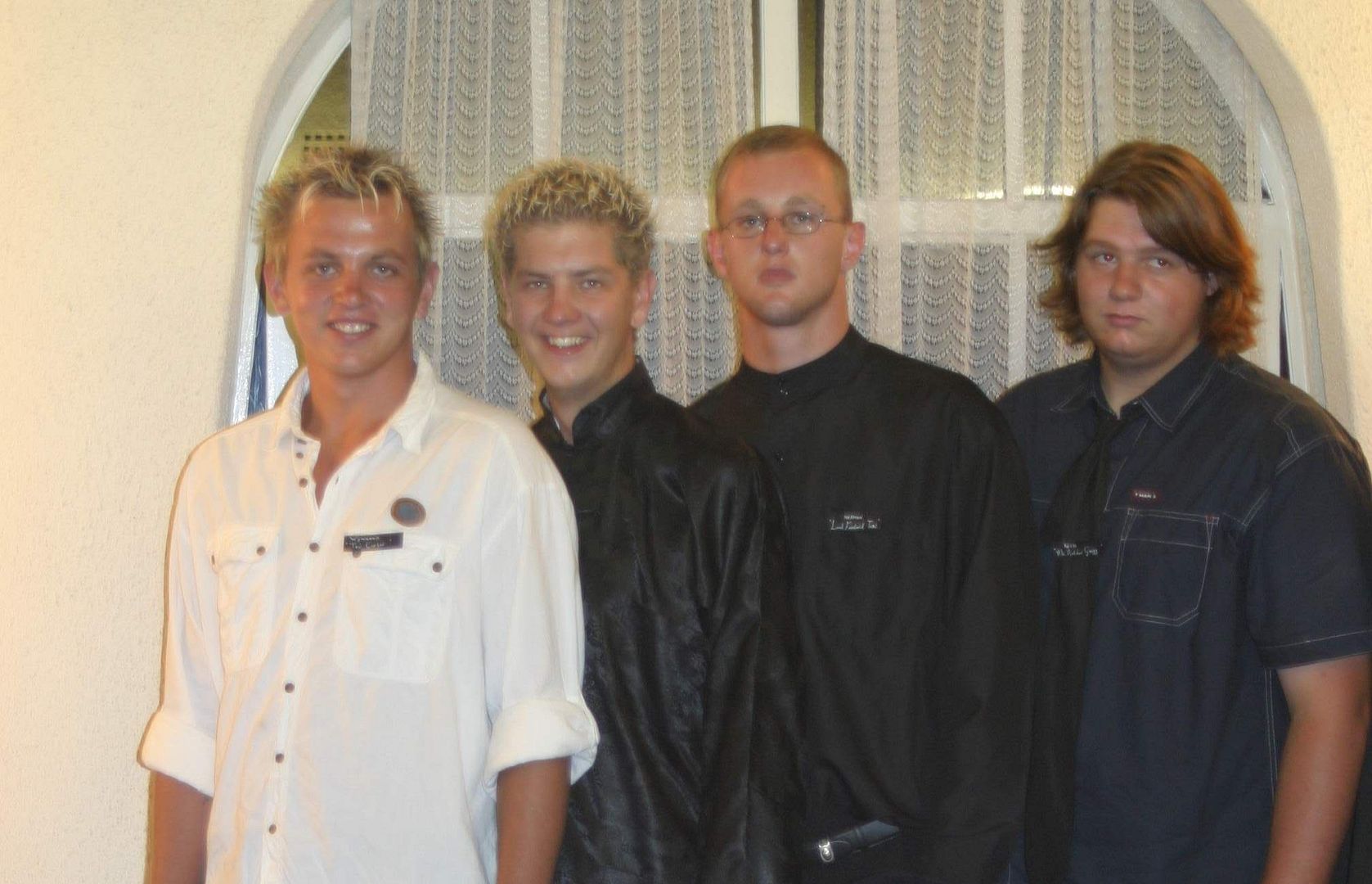 These guy's are my brother's from other mothers.
Wynand, Adriaan, Herman, and me.
Even though we're apart, we'll always be together my brothers. Soon and very soon we'll all be together again.
This is my fav dog in the world... His name is Dicky and he's only got one eye (The other one was taken out by a cat)
---
This is the girl im with now, the love of my life. She saved me from hell.
---
---
---