Page name:
Insane Cattery Entertainment
[Exported view]
[RSS]
2006-10-02 04:05:50
| | | |
| --- | --- | --- |
| # of watchers: 4 | Fans: 0 | D20: 7 |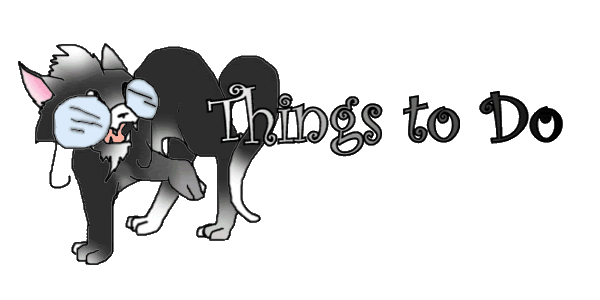 click on one of the following links and you're on your way to having fun with the other members of Insane Cat Cattery:

The Cat Chat
- Do you have a story about a cat to tell? Do you enjoy telling people about your cat? Do you have questions about cats? Come and talk with the other members of Insane Cattery.

Insane Cat Pictures
- IF you have an awesome picture of your cat that you want to show the other members, you can post them up here!

Insane Cat Member Banners
- Show your support of
Insane Cat Cattery

Insane Cat Competitions
- Competitions will be posted here. [
competition currently running
]

The Litter Box
- There is where you can go to keep up to date about what's going on around the Insane Cat Cattery (ICC)!

Insane Links
- here are some other wikis that will be posted on that page. You must at least go look o_O c'mon you must be at least a little curious?

Insane Cat Trivia
- You know what this is. I haven't fully have everything ready to open the trivia up yet but you guys will love it [
under major construction! and closed for more thought
]

Return to:
Insane Cat Cattery
---
| | |
| --- | --- |
| | Show these comments on your site |